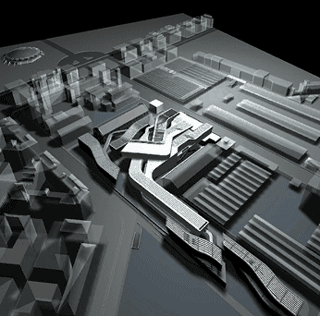 A new building has been added to the must-see iconic list of buildings in the historic city of Rome. This Saturday,

Maxxi

, the new museum of contemporary art designed by

Zaha Hadid

, opens up to the public for an 'architectural preview'.

Nicolai Ouroussoff writes for the New York Times: "The completion of the museum is proof that this city is no longer allergic to the new and a rebuke to those who still see Rome as a catalog of architectural relics for scholars or tourists... A generation of Romans can now walk out their front doors knowing that the conversation with the past is not so one-sided."
Groundbraking and naming ceremony took place on March 2oth, 2003.

For the full NY Times article on the subject, click here.